McKinney TX Home Prices & Home Values
See McKinney TX Home Prices & Home Values at Brownstead Real Estate, LLC
See McKinney TX Home Prices & Home Values at Brownstead Real Estate, LLC and contact us anytime if you would like more detailed information.
Contact us 7 Days a Week McKinney TX Homes for Sale How much is my McKinney TX Home Worth?
New Construction Homes for sale in McKinney TX
Homes in Communities with Community Pools in McKinney
Median Sales Price of Homes in McKinney TX
The median sales price of homes in McKinney TX for September 2022 was $569,000, a 12.7% increase over the last 12 months. Although mortgage interest rates have increased gradually over the past severla months, McKinney TX continues to grow and with that growth, the demand for housing is expected to increase as well. Additionally, home prices in Frisco, Prosper abd Celina have skyrocketed dramatically, whereas, in most cases, buyers are finding more affordable housing options in McKinney.
McKinney TX Housing Inventory for September 2022
The September 2022 McKinney TX Housing Inventory has increased 53.4% compared to September 2021, yet the inventory is far less compared to September 2020.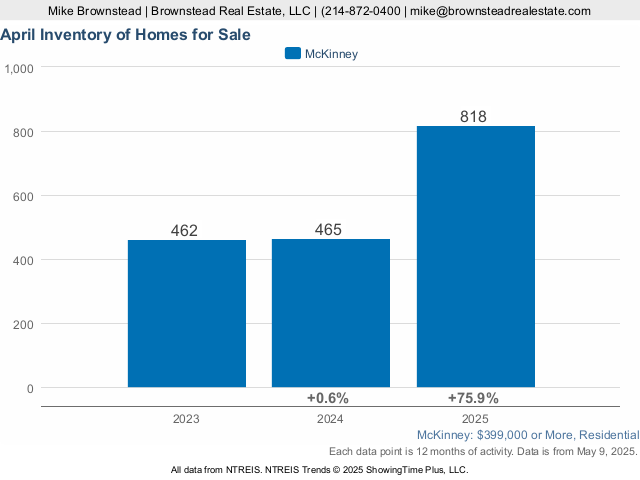 Request your free estimated McKinney TX House Value TODAY!
McKinney TX Home Prices & Home Values